Welcome to Blue Rock Flood Services, Inc.! We are glad you are here.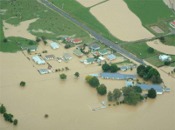 Chances are, you've come to this site looking for an easy online Flood Zone Determination (FZD) sytem that is truly accurate in all areas; or perhaps you're simply looking for better service after being frustrated with your current FZD vendor for whatever reason. Well relax, you're here, and that is all that matters. So, bookmark this site NOW in case you get interrupted.

For you convenience, this site is designed to process the order and delivery of your FZDs in an efficient manner. In the best interest of our clients, it is not designed to digitally perform the FZD or subject you to the errors associated with such software. All research is performed in-house, by qualified individuals using time-tested, proven methods that virtually eliminate any chance of costly errors and the grief associated with such errors.



In just a few moments, you can be on your way to getting the reliability, the respect, and the attention you've been missing. We encourage you to either navigate through the site to specific areas of interest or simply read on to discover who we are, how we are different from the majority of other vendors, and the value you will experience through the individually tailored personalized service found only here at Blue Rock Flood Services. It won't take long to find out why institutions who deal with us prefer staying with us.
To order a Flood Zone Determination please click here:
Order Flood Search *


*Note: Upon clicking the above order link you will be prompted for a USERNAME and PASSWORD. If you currently do not have an account with us you must register prior to ordering. To register please click the Register link here or above. It only takes a few moments to fill out the requested information. Once your account is approved you will be notified by email and you may begin ordering flood certifications.